We are huge fans of outdoor play, in fact we always joke that we have outdoor children as they don't cope well with being cooped up indoors.
Shocking new research by Sudocrem, which surveyed 2,000 UK parents, found that 62% think that parents today are more over- protective of their children than previous generations.
Studies have shown that the number of children who participate in outdoor play has been dramatically decreasing over the last four decades. Children of this generation spend less than 5 hours playing outside per week, in comparison with 11 hours per week for their parents' generation.
I was born in the 70's and remember playing outside for hours. My Mum let us out the house in the morning and our only stipulation was that we were home by 5pm for dinner. I remember playing on building sites, at the park, on the beach etc and all on our own steam. I am lucky that we live somewhere where the kids can play outside safely, although I won't let them wander the distance that we used to and they have to stay in sight of the house.
Children now are spending at least 6.5 hours a day in front of a screen which equates to nearly two days' worth of screen watching every week. It also comes as no surprise, therefore, that levels of childhood obesity have tripled in the last 25 years, with one in three children classified as overweight.
Now we are not perfect, we have screen time and Isaac especially loves to play on the Wii U or on Mathletics on the computer, but we do make sure we have outdoor time too and have a rule where the kids get an hour of screentime in return for an hour outside, although they often spend a lot more time outside.
Child psychologist Dr. Lindsay Ip explains, "Children today are more used to immediate gratification from technology and digital games than active, creative play in the outdoors and connection to humans and nature. That's why we have a responsibility as a society to encourage our children to get outside and play. It's important for their health and educational development."
The research from Sudocrem explores reasons to which parents attribute their children not playing outdoors. Over half (57%) of parents believe it was safer to play outside when they were younger and over a third (35%) believe it was less of an issue for a child to be injured after playing outdoors when they were young than there is now.
The worry that a child may bump their head or scrape their knee whilst outside playing seems to be driving parents to abandon the great outdoors and instead wrap their children up in cotton wool. Friends often make a joke that I carry a first aid kit around with me everywhere, but it has come in very handy on numerous occasions. I learned my lesson in not carrying one when Kian broke his arm and I had to fashion a sling out of a baby blanket.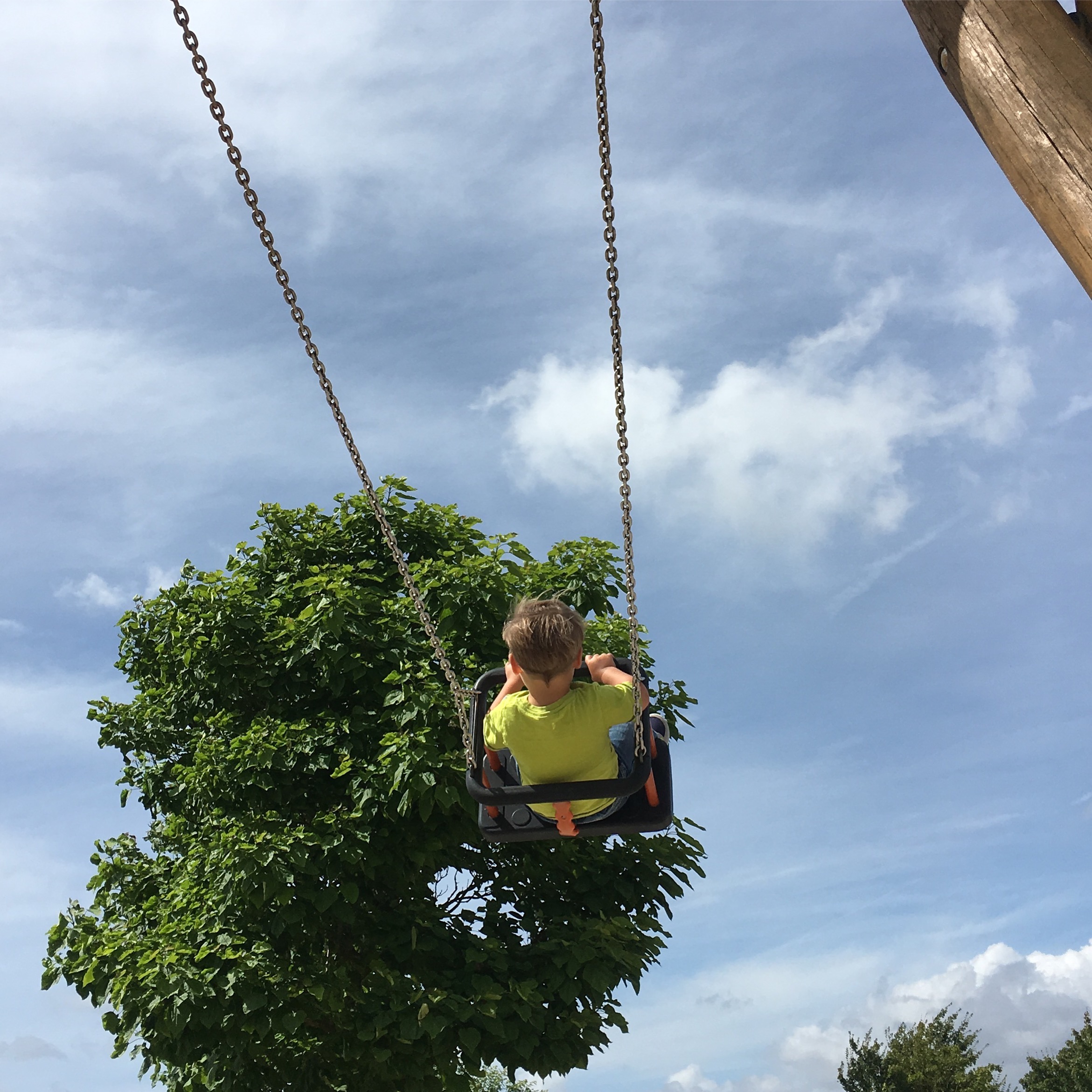 Play More, supported by an educational grant by Sudocrem, is set to reverse this trend. The national campaign is reiterating the importance of outdoor play in pre-school children. And encouraging them to do just that: play more.
Sudocrem's Brand Manager, Nick Lang said, "Children love outdoor play but they're bound to get stung by stinging nettles and scrape their knees. This is all part of the learning process for parents as well as children. A cuddle and a tub of Sudocrem Antiseptic Healing Cream can make a lot of things better. We've been healing skin for generations and we're proud to promote the spirit of adventure with Play More."
Play More are offering the chance for 10 nurseries across the country to win either £500 to renovate their outdoor play area or £500 worth of Play More toy equipment.
One nursery that has supported outdoor play since the early 20th century times is Rachel McMillan Nursery School in Greenwich, London. Established over 100 years ago, it was the country's first 'open air' nursery. This ethos continues today, no matter the weather.
"We've known for more than a century that letting children learn through playing outdoors feeds their imaginations and stimulates mental and physical development", says Theresa Lane, Headteacher of Rachel McMillan Nursery School, consistently rated Outstanding by Ofted, "I'm happy to support any campaign that encourages children to spend more time outside exploring and understanding their environment, whether that's a city centre or a muddy field."
If you think your child's nursery could do with improving their outdoor facilities, go to www.sudocrem.co.uk/social-hub and nominate.